Top 5 Most Inspiring Running Stories Written In 2021
Despite the difficult and uncertain times we currently live in and many running events canceled, some amazing performances took place in the world of long-distance running in 2021. The previous year was full of amazing running stories written by inspiring runners, men, and women, who made seemingly impossible things possible.
Let us mention 5 of them, 5 stories that changed the running world and inspired many.
1. Aleksander Sorokin breaks 24-hour world record
It looked like an unbeatable record when legendary Greek ultra-marathoner Yiannis Kouros ran an incredible 188.52 miles (303.4 km) in 24 hours in 1997. But this year, something unthinkable happened.
Alexander Sorokin, a 40-year-old Lithuanian ultra-runner, wrote one of the most beautiful running stories of 2021, running an incredible 193.4 miles (309.4 km) in 24 hours at UltraPark Weekend in Poland. His average mile split was 7:27 which is astonishing for such a long race.
What makes this story special is the runner himself though. Sorokin was not a runner until he reached the age of 32 when he decided he would get in shape and began running. After only 8 years of training, he managed to break this crazy record. What an inspiration for other runners.
It is never too late to start to work and reach your goals, even if they look impossible.
2. Shalane Flanagan's six marathons in six weeks
The pandemic year 2021 offered runners a unique opportunity for the first time in history. Due to various changes in events schedules, all 6 of the world's largest marathons (Berlin, London, Chicago, Boston, Tokyo, and New York) happened to take place in just 6 weeks, each of them on a different day.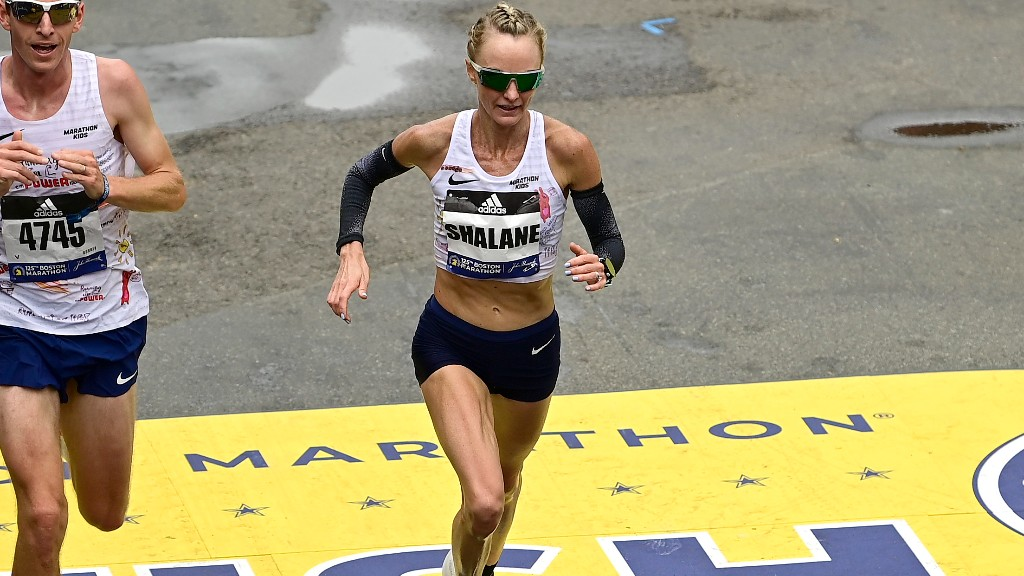 Shalane Flanagan, an American long-distance runner and 10 000 meters track silver medalist from the 2008 Olympics in Beijing, couldn't leave it just like that. She decided to run every single one of these marathons and all under 3 hours!
Over the course of 6 weeks, she ran a total of 157.2 miles (253.2 km) in a total time of 15 hours and 49 minutes.
The especially difficult one was the Boston marathon. It took place on the 11th of October, just 1 day after running a marathon in Chicago. As Shalane later said, the Boston marathon was the biggest challenge for her having no time to rest after running in Chicago. Eventually, she reached the finish line at 2:40:39 and relentlessly smashed her goal.
Shalane, who officially ended her running career in 2020 at the age of 39, is still an incredible inspiration for all of us. As she says, this experience was truly magical for her and she is already looking forward to upcoming challenges.
As Shalane likes to share her recipes for running success, she wrote an amazing cookbook, named one of the best cookbooks of the year by the Washington Post. Her book helps us to understand the importance of morning routines, especially breakfast. She shares some of her best recipes that helped her to become a top athlete.
3. Peres Jepchirchir winning New York City Marathon and Olympic marathon
After winning the Olympic marathon race in Tokyo at 2:27:20, Peres Jepchirchir, one of the best Kenya's runners, became the first woman ever to win a New York City marathon in the same year as winning Olympic Gold medal.
It was a perfect race day for 28-year-old Jepchirchir. She ran her first marathon in NYC and it couldn't go better. For most of the race, she ran with her fellow national Viola Cheptoo but managed to pull away from her in the last meters and finished at breathtaking 2:22:39.
Kenyan miracle admitted that winning two such big marathon races in one year is an unforgettable moment in her life. She is an amazing advertisement for this sport and another inspirational woman to follow in the world of running.
4. Eliud Kipchoge defends the Olympic marathon title
Not that anyone really doubted it, but Eliud Kipchoge, 36-year-old Kenyan marathon world recorder, again proved that he is probably the best runner in the history of the marathon. This year, he won the Olympic marathon race in Tokyo at 2:08:38 and blew away his competition by over a minute.
For most runners, this year's Olympic run was a bit more special than usual. Since nobody knew if the race was going to happen until the last moment, it was difficult to stay focused on training. But as soon as it was clear the run is on, no extra motivation was necessary.
The story that Kipchoge wrote by winning in Tokyo was stunning. By defending his Olympic gold medal from Rio 2016, he became only one of three athletes that have won the Olympic marathon twice. He joined Abebe Bikila (1960, 1964) from Ethiopia and Waldemar Cierpinski (1976, 1980) from East Germany.
Eliud proves every year how incredibly hard-working person he is and we hope to see him at starting line of plenty of other races in the future.
To find out more about his life, watch his 2021 documentary Kipchoge: The Last Milestone. It describes an amazing journey towards breaking one of the toughest records in sports, running a marathon in under 2 hours. Kipchoge did it in October 2019 in Vienna, but it would be impossible without the absolute determination and incredible support of all his team.
5. Letesenbet Gidey breaks half marathon world record
Letesenbet Gidey is a true superstar of running and definitely a name you should not forget. 23-year-old born in Ethiopia currently holds the world record in 5 000 meters and 10 000 meters set in October 2020 and June 2021 respectively.
But the biggest professional success of her life definitely occurred on Saturday 24th October 2021 in Valencia, Spain when she smashed the half marathon world record by over a minute with an amazing time of 1:02:52!
By doing so, Gidey became the first woman in history to officially break the 63 and 64-minute barrier in a half marathon.
Her performance in Valencia was really sensational. When we look at her running splits, her speed was truly spectacular. Through the opening 5 kilometers, she hit a time of 15 minutes, which was already way below 5 minutes per mile.
But shockingly, she would not slow down from there. Her 10 km time – 29:45 and 15 km time 44:29 was already over a minute ahead of the previous world record. Finishing the race, it became obvious that it was by far the best athletic performance ever seen on the half marathon distance.
That day in Valencia, Gidey wrote an incredible story. She became the only athlete in history to simultaneously hold 5k, 10k, and half marathon world records. Just wow.
And much more amazing stories are written daily
Obviously, none of us can compare with these performances but that's OK. Whether you train to run a marathon (under four hours is a great goal) or run to simply keep yourself in shape, you are writing your own very special story every day.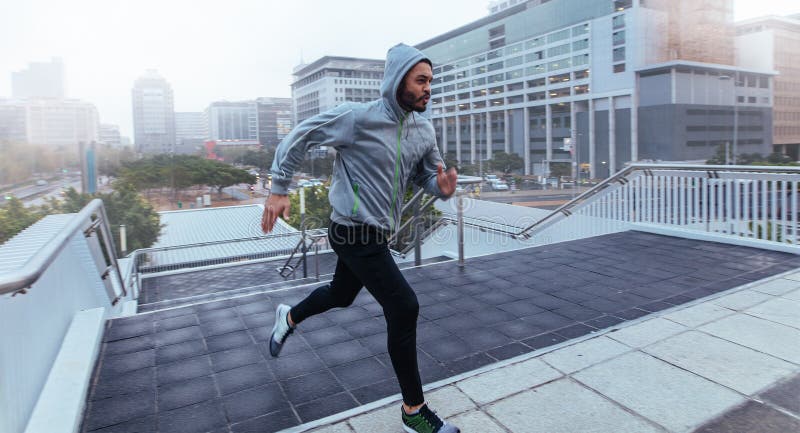 Because running is not only about amazing performances. It is mostly about being healthy, working hard and improving your fitness, and feeling good inside of your own body. It is about keeping your morale high, pushing things further, and eventually winning the most difficult fight, the fight against yourself. And this is especially valuable during these difficult pandemic times.
So if any of these 5 inspirational stories will motivate you to set a new challenge for the year 2022, get a training plan, and write your own personal success story, then our mission here is done.
Looking for a quick nutrition tip? Try these Tarahumara Pinole. You can easily make it at home and trust me, you will hardly find a better energy source for your long runs.